"The Canadian government declared them extinct 64 years ago. These living, breathing Sinixt people beg to differ." 
Read Full Story by Stephanie Wood 
with photos by Mike Graeme
 in
The Narwhal
Sinixt finally gather to celebrate their Supreme Court win 
Read Full Story by Stephanie Wood with photos by Mike Graeme in
The Narwhal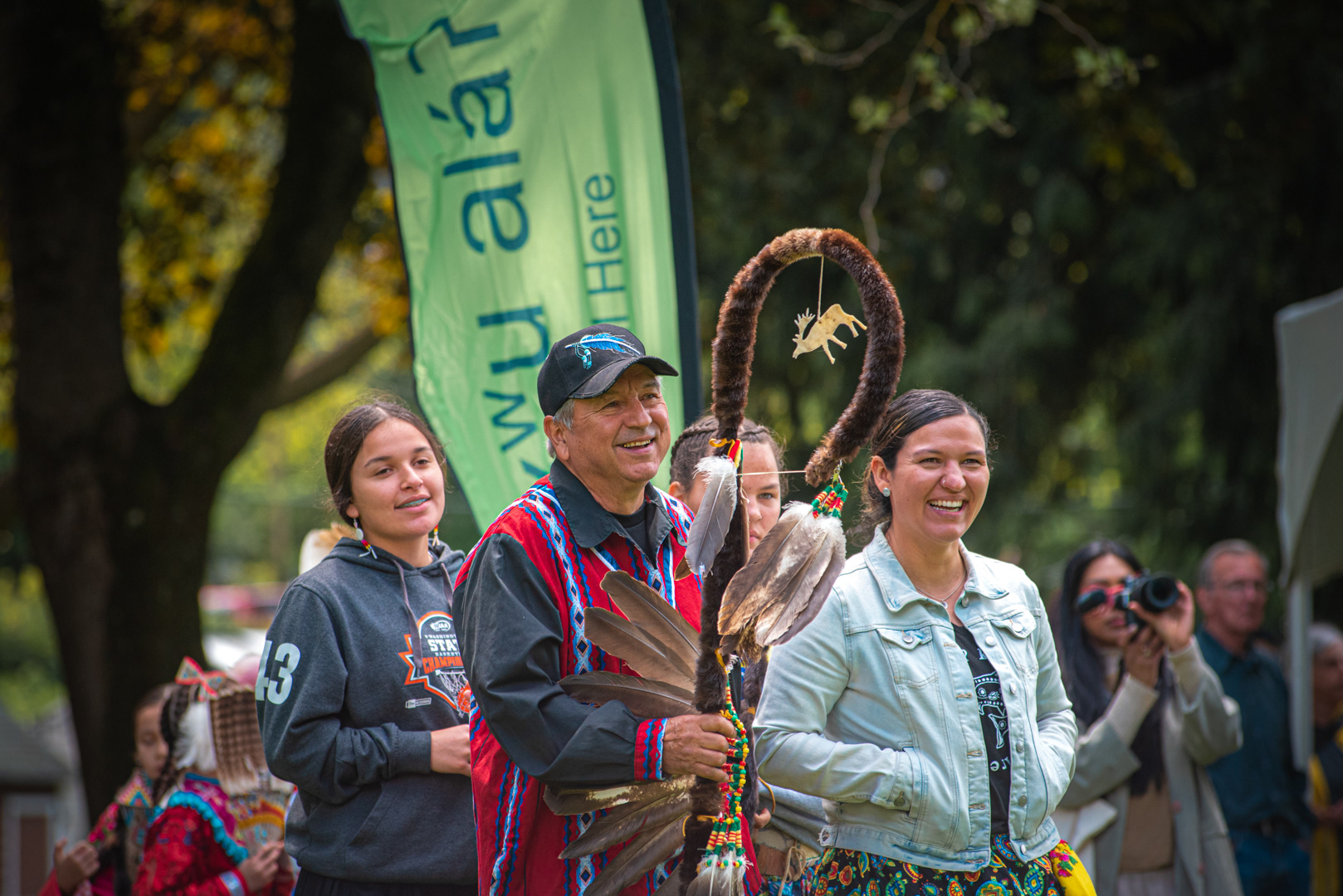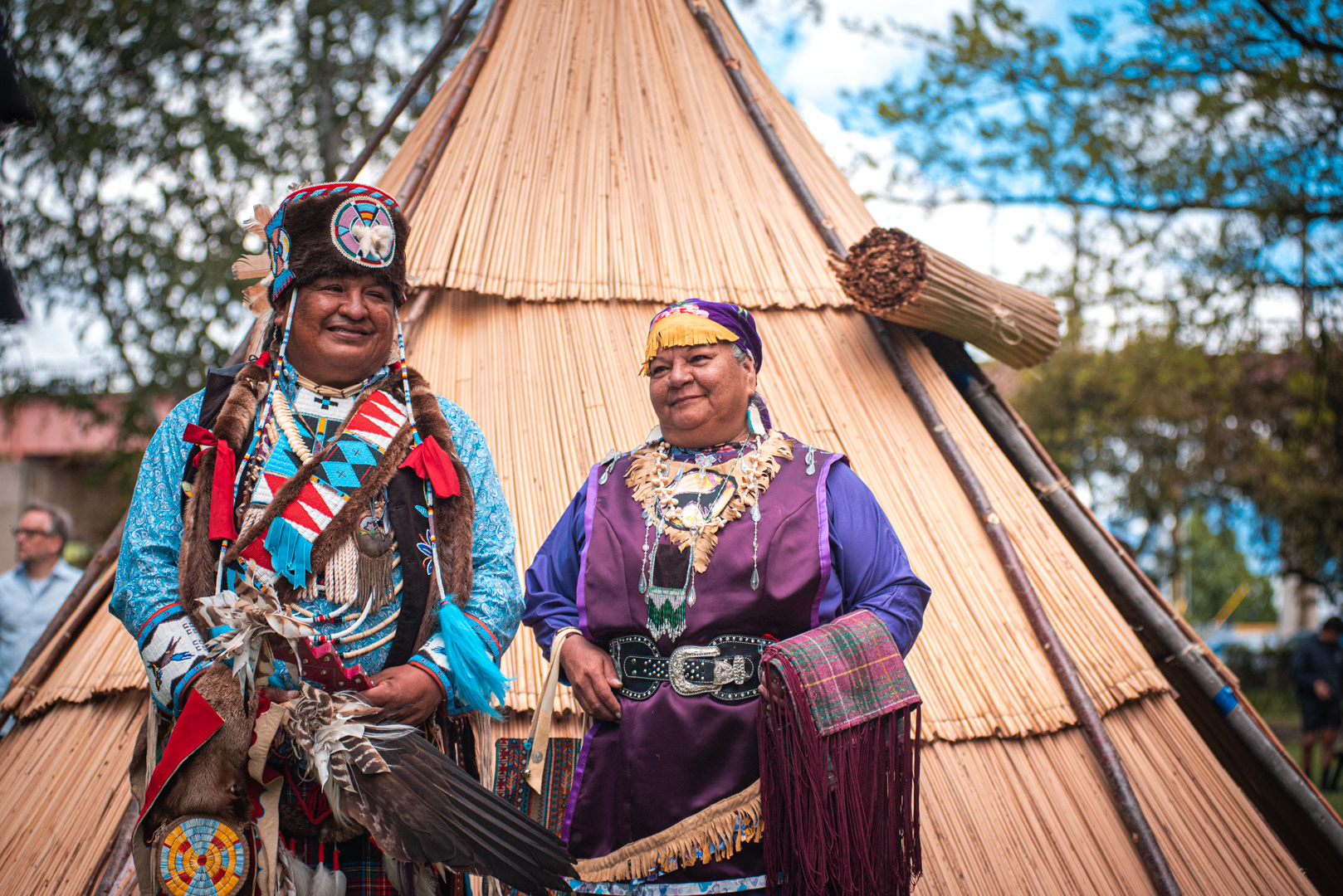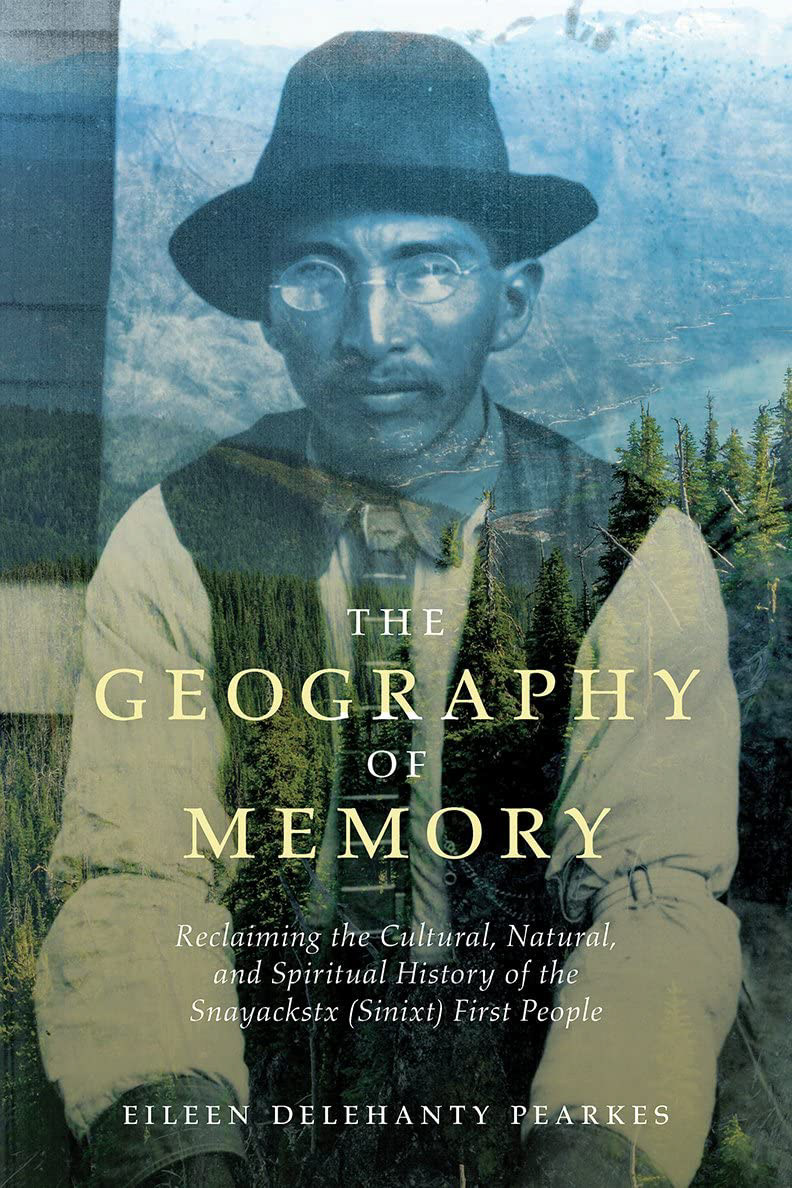 "This compact book records a quest for understanding, to find the story behind the Snayackstx (Sinixt) First Nation. Known in the United States as the Arrow Lakes Indians of the Colville Confederated Tribes, the tribe lived along the upper Columbia River and its tributaries for thousands of years. In a story unique to First Nations in Canada, the Canadian federal government declared them 'extinct' in 1956, eliminating with the stroke of a pen this tribe's ability to legally access 80 per cent of their trans-boundary traditional territory."
Display Case Title: Protecting the Land and Water

.
Main text: "Many Indigenous youth are opposed to the exploitation of fossil fuels. They stand against pipelines to prevent harm to the land and all its living beings. They denounce the impacts of oil and gas projects on communities already experiencing discrimination, abuses and violations."
Image caption: "Indigenous land defenders Aya Clappis (left) and Madeline Muzilh K-N (right) standing in solidarity with Wet'suwet'en against the Coastal GasLink pipeline, Victoria, 2020. For them, pipelines are linked to ongoing colonial violence against Indigenous peoples."
"Many Canadians think old-growth forests are protected from logging. Turns out, Indigenous people and a scrappy band of activists are all that stands between Vancouver Island's last old growth and logging companies."
Read Full story by Bill Metcalfe with photos by Mike Graeme in the
Nelson Star
"Decades after displacement and attempted erasure, Sinixt people and supporters crossed the colonial border to canoe through their lands in 'British Columbia.'"
"We need to bridge the gap. We acknowledge that there is a divide, but to bridge it requires everyone in society to be actively anti-racist."
Reconciliation on Trial: Wet'suwet'en, Aboriginal Title & The Rule of Law
"Canada has reached a watershed moment. Will it continue to bulldoze Indigenous rights in the name of resource exploitation and jobs and profits for the few, or it will renounce its colonialist past and strike out on the path of respect, collaboration and partnership with Indigenous people?"
"After over a century of colonialism, land theft, and dispossession, the [Delgamuukw] decision was monumental: Canada's highest court had finally recognized that Indigenous nations had rights on the lands they had lived on for thousands of years."
Read Full Story by
Jillian Kestler-D'Amours
 in
The Nation
Ukrainian dancers are raising awareness and hope through traditional performance art.
"Resurgence of Wet'suwet'en conflict brings hundreds-year-old questions about Aboriginal title to the fore. Maybe it's about time we answered them."
By buying a copy of Megaphone Magazine, you directly support unhoused and low-income folks who work as vendors.
Conflicts over old-growth logging at Fairy Creek on Vancouver Island highlight issues of Indigenous sovereignty, destructive resource extraction and the fate of future generations.